CONFLICT PREVENTION AND PEACE BUILDING
The cases of Iran and Burundi
What Peace Research means. Peace is much more than security, to a certain extend the opposite. Research means to question received wisdom.
Negative and Positive Peace (Galtung), Static and dynamic Peace (Preiswerk).
Challenge in connecting theory and practice, knowledge and action.
Key Words
Infowar –  Proxy Wars – Stakeholders – politicide – non-military war operations Military operations other than war (MOOTW) focus on deterring war, resolving conflict, promoting peace, and supporting civil authorities in response to domestic crises.–  non-combat military operations – so-called "internal conflicts" – illusory "ethnic conflicts" –  
Failed States or destroyed nations? Politicide:" The killing or extermination of a particular group because of its political or ideological beliefs."
1. CONCEPTUAL FRAMEWORK
The words are not innocent.
Not to take the words in use for granted: mind the framing
(Globalization, Values, Failed State, Smart Bomb, Internal Conflict, Ethnic Conflict, World Order…)
"But the extreme version of globalism neglects the mismatch between the world's political and economic organizations. Unlike economics, politics divides the world into national units." Kissinger
Considering alternative concepts: "Hierarchical National / Global System" (Michel Beaud), Misorder, Misdevelopment, Interaction Violence of the Markets / Markets of Violence, Positive Peace (Galtung)
(…) (27) "The concept of "peacebuilding" now means not only keeping former enemies from going back to war, but also addressing the root causes of conflict and even fostering development in non-postwar societies" (Call and Cook, 2003) (…) (28) Basically, peacebuilding combines security and development aspects.
NECESSITY OF CONTEXTUALISING THE CONCEPTS, TAKING INTO ACCOUNT THE HISTORY AND THE GEOGRAPHY. CONCRETELY, TO CONSIDER A MULTIPOLAR WORLD WITH VARIETIES OC CULTURES, LANGUAGES, INTERESTS AND VALUES.
2. CONFLICT PREVENTION IN IRAN AND PEACE BUILDING IN BURUNDI
2.1 GIPRI's involvement in Conflict Prevention in Iran 2007
2007 GIPRI was mandated by the Swiss Ministry for Foreign Affairs to organise a discreet academic round table on Iran. The Swiss ambassador in Teheran – I knew him in his previous job – came and visited me to set up a meeting. The background was the possible development of nuclear weapons. We choose the title: "What energies? What security for Iran and its neighbours?" A specific point to be noted is that Switzerland has represented American interests in Iran ("Protecting Power") since 1980, and Pakistan represents Iran's interests to the USA. The Swiss ambassador insisted on 3 or 4 names of persons – Americans or Iranians – to attend the meeting. The meeting took place in a smooth and positive manner.
I realised several weeks after the meeting the positive "hidden agenda" of the round-table Limiting the risk of air strikes. "Objectives exceeded"
2.2 GIPRI's support to Peace Building in Burundi
MUNTUNUWUNDI Project links Peace & development, "Circles of Peace" and the cultivation of cassava, associated to other plants and the construction of dry toilets. Possibly associated to chicken farming. In 3 years, about 900 trainees. A circle of peace build from 8 to 12 persons.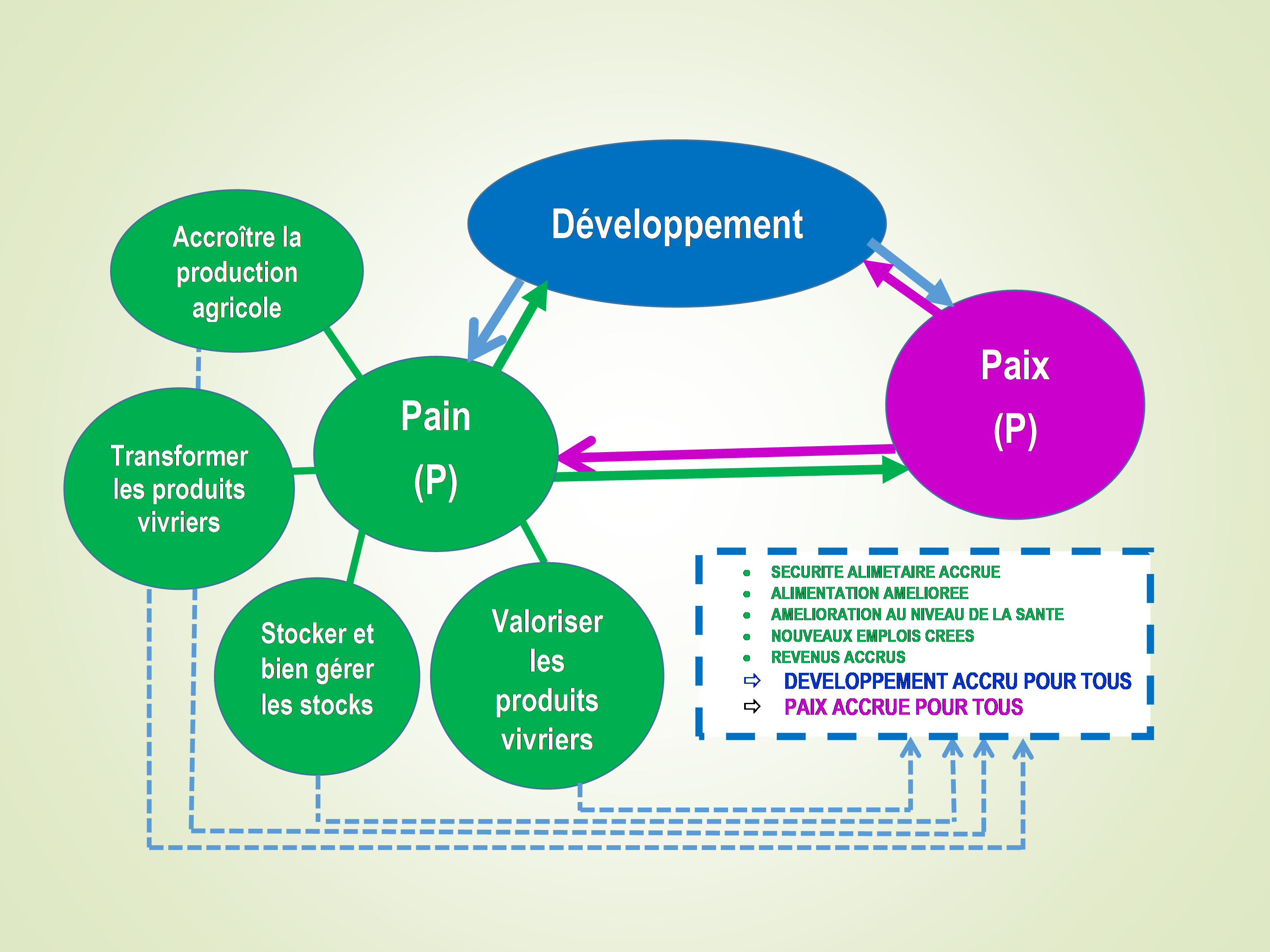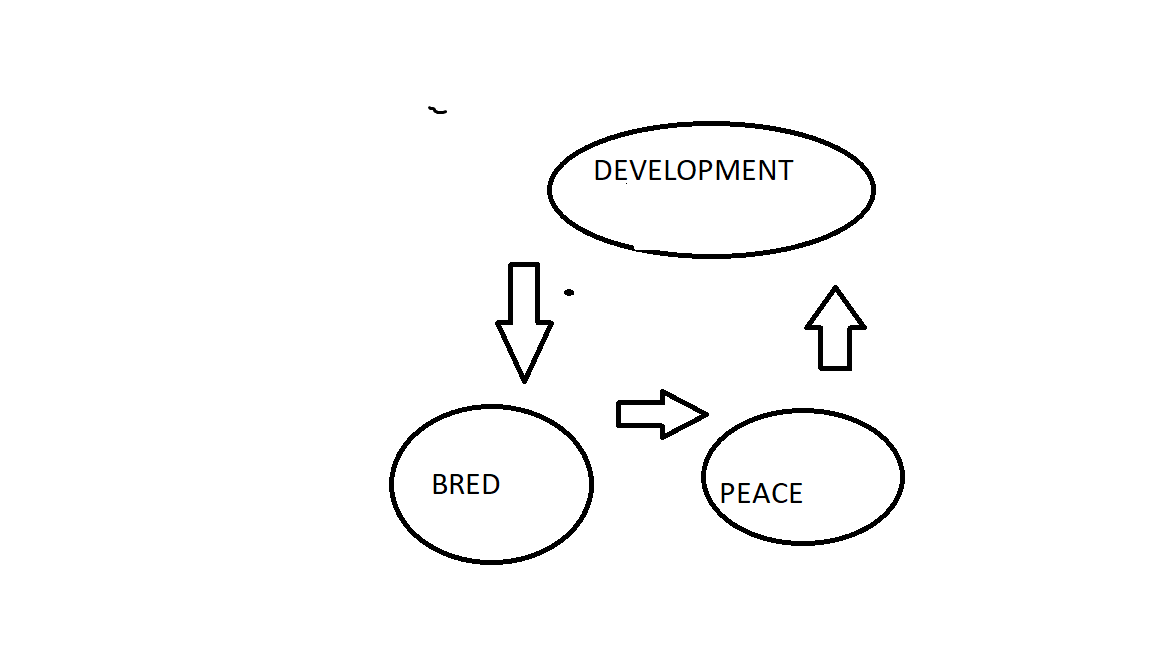 Bashingantahe (roughly meaning wisemen)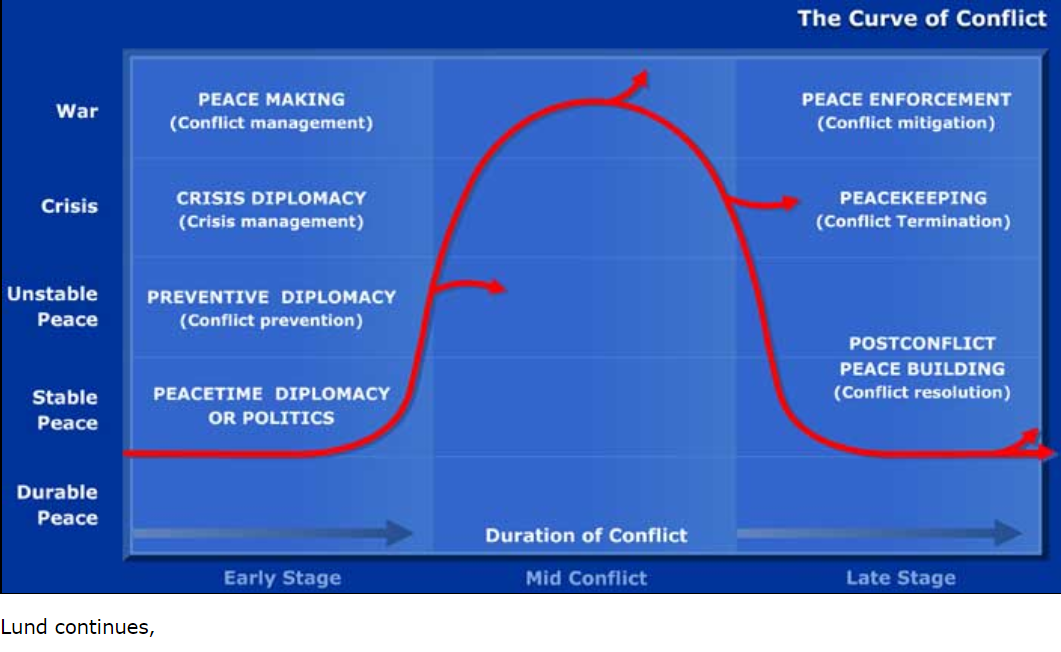 Elements of conclusion:
The West has to drop its pretence to the leadership and turn to a balanced partnership respecting the diversity of interests and values. The world is not so united as some people said 20 or 30 years ago.
Back to the UN Charter
Bibliography
Agenda for Peace, Preventive diplomacy, Peacemaking and Peacekeeping: Report of the UN Secretary-General, 1992, https://www.un.org/ruleoflaw/blog/document/an-agenda-for-peace-preventive-diplomacy-peacemaking-and-peace-keeping-report-of-the-secretary-general
Barampama Angelo, Le Manioc en Afrique de l'Est. Rôle et perspectives dans le développement agricole, IUED Karthala, Genève et Paris, 1992.
Barampama, Angelo et Eraers, Roger, Scénarios d'avenir pour le Burundi et l'Afrique des Grands Lacs, Cahier du GIPRI n°5 – L'Harmattan, 2007.
De L'eau et de la Paix – Conflit et coopération israélo-palestinien,
https://www.decitre.fr/revues/cahier-du-gipri-n-hors-serie-de-l-eau-et-de-la-paix-9782296061019.html
Corm, Georges, Pour une lecture profane des conflits.
Cooper, Robert, "The New Liberal Imperialism", The Guardian, 7 Apr. 2002
https://www.theguardian.com/world/2002/apr/07/1
Cox, W. Robert, The Political Economy of a Plural World, Routledge, 2002
Exo, Mechhild, «Peacebuilding: die koloniale Praxis des Staatsaufbaus», Widerspruch 70, 2nd semester 2017
Friedman, Thomas, The Lexus and the Olive Tree
https://www.pdfdrive.com/the-lexus-and-the-olive-tree-e33424916.html
Fuhlrott, Friederike, The Reintegration of Ex-Combatants, A Case Study of Burundi, Nomos, Baden-Baden, 2008.
Galice, Gabriel, "Empires in Territories and Networks"
Galtung, Johan, « The Security Approach and the Peace Approach »,
https://www.transcend.org/files/Galtung_Book_unpub_Theories_of_Peace_-_A_Synthetic_Approach_to_Peace_Thinking_1967.pdf
Kauffmann, Mayeul, Gouvernance économique mondiale et conflits armés, L'Harmattan, 2006.
Kissinger, Henry, « Perils of Globalism", The Washington Post, 4 October 1998
https://www.washingtonpost.com/archive/opinions/1998/10/05/perils-of-globalism/0625afe6-c467-4c9a-be07-76bea075649a/?noredirect=on&utm_term=.dc4d7be0b334
Labica, Georges, Théorie de la violence, La Cita del Sole, Naples ; Vrin, Paris, 2007.
Lund, Michael, Preventing Violent Conflicts, Washington DC, US Institute for Peace, 1996.
Preiswerk, Roy, "Que faut-il entendre par « recherche pour la paix » ? "
http://cui.unige.ch/isi/sscr/sci/Preiswerk.html
Tandon, Yash, Trade is war, The West'Or Books, 2015.
http://sidnl.org/wordpress/wp-content/uploads/2015/04/Recap_Tandon_June2015.pdf
http://www.bandungspirit.org/IMG/pdf/tandon-trade_is_war-cover_release-english-french.pdf
Woodward, Susan L, The Ideology of Failed States, Cambridge University Press, 2017
https://www.youtube.com/watch?v=tFNy-cLGIfg
Zartman, I. William (Editor), Peacemaking in International Conflicts – Methods & Techniques, US Institute for Peace, Revised Edition 2007. Fig. Life History of a conflict Lund, p.373